You'll want to begin here - https://duplication.cdbaby.com/quoter/default.aspx
Create and save a quote using our online quoting system by making your selections at each subway stop.
You will notice as you go along, the price and other details change in the summary on the right side.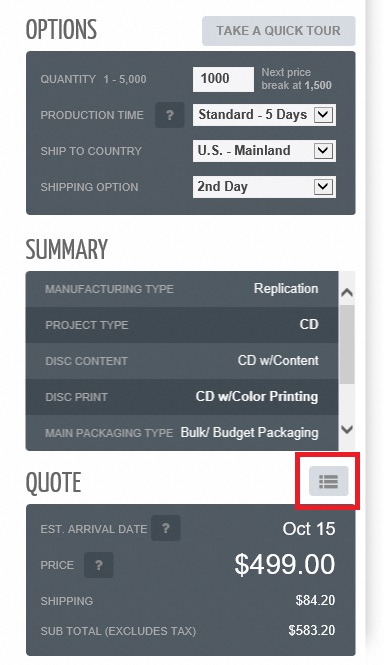 If you need to print this quote, click the button to the right of 'Quote' and you can print form the pop up.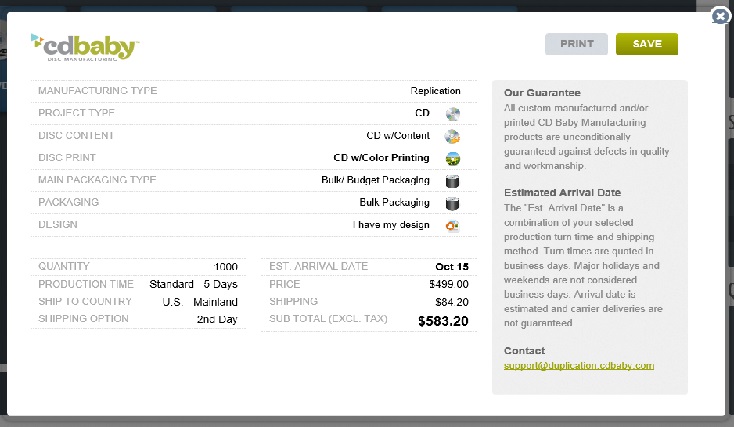 Name your project and save it!
If you have not registered on our site yet, you will need to do so before your project is actually saved.