We offer a few options to upload your music / content to us.
First you will need to create and save a quote using our online pricing.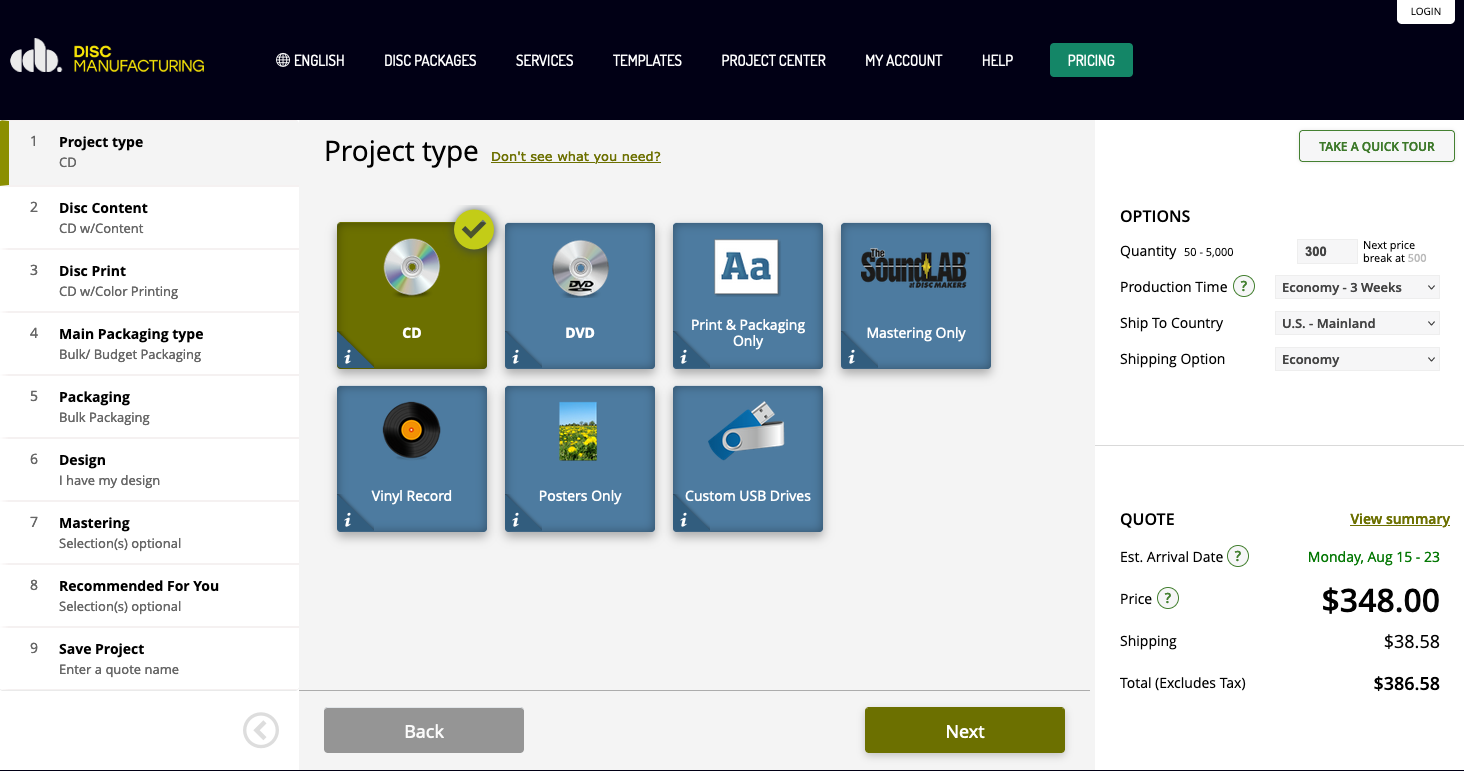 Once the quote is saved, click the 'Get Started' button in the content section of the project.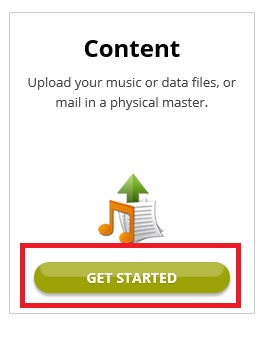 Select how you will be providing the content to us. If you wish to upload, choose 'Upload my content now'.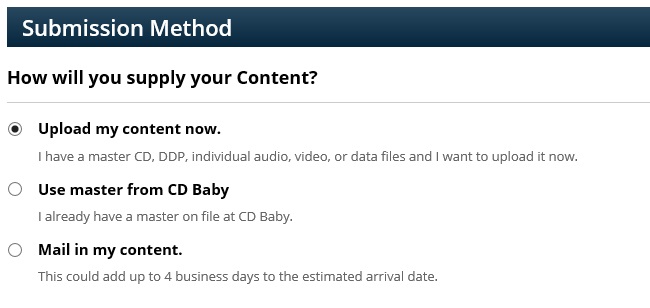 Choose the type of disc you are making. If you are looking to upload music to us, chances are you will want to choose 'Audio CD'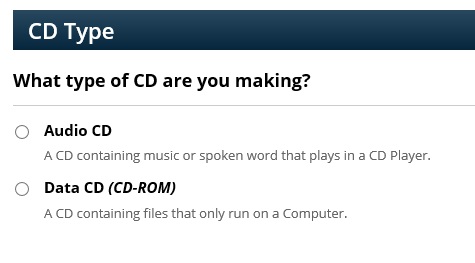 Now, select the type of content you will be uploading to us.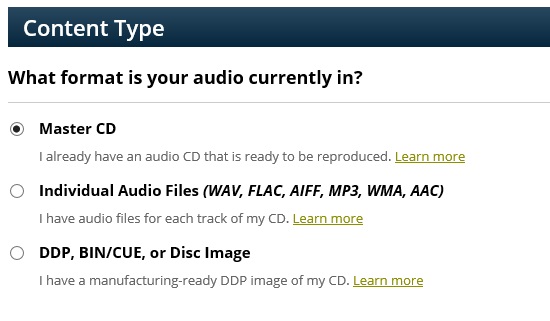 Master CD: If you have a fully functioning, playable master disc that you want to just put into the drive on your PC and have a speical program rip the content and upload it to us, choose this option.
Individual Audio Files: If you have finished, individual files (WAV files, MP3s) choose this. We will step you through naming the tracks and the track sequencing on the following steps.
DDP, BIN/CUE: If you have been working with a mastering studio, and they provided your music in one of these disc image formats choose this option.
Based on your selection you will be stepped through the process of selecting the files to upload, or if you chose to upload your master CD you will download a program that will help upload your content to us.